SOLD OUT
Helmet Highlights

Integrated Turn Signals
Remote Controlled

Visible From ALL Angles
98 COB LEDs
Automatic Brakelights
*Optional Upgrade

Crash Test Certified
CPSC | EN1078

Over 10 hours of Battery Life
*With Full Charge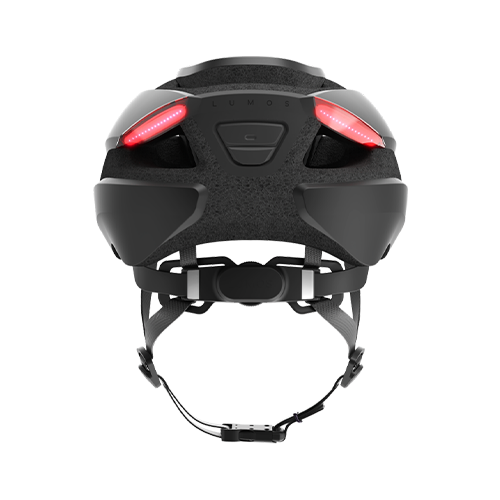 Integrated Turn Signals
Remote Controlled

Visible From ALL Angles
98 COB LEDs
Automatic Brakelights
*Optional Upgrade

Crash Test Certified
CPSC | EN1078

Over 10 hours of Battery Life
*With Full Charge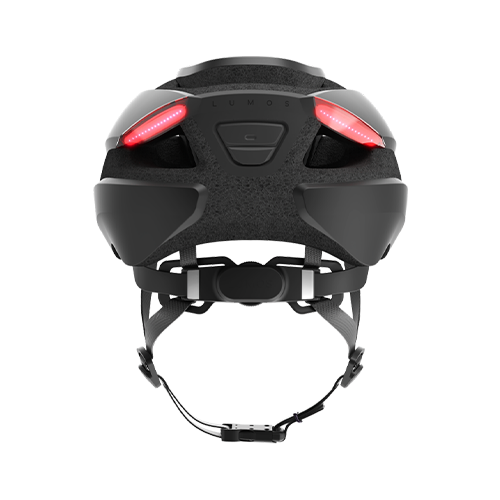 Explore what makes Lumos great: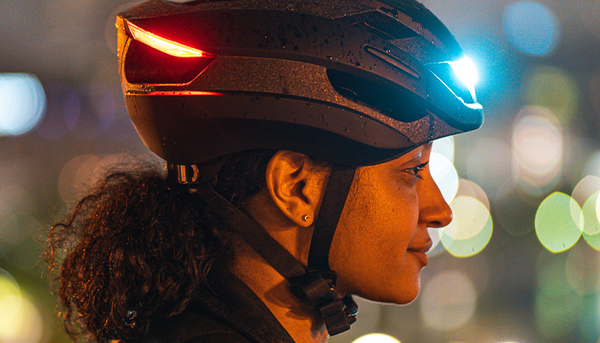 360° visibility
With over 500 lumens of output and 360˚ visibility, you've never been better equipped to take on the night. Ride confident that the helmet lights will be visible no matter which angle you're approaching from.
Turn Signals
Take away the guesswork by letting traffic around you know which direction you're turning.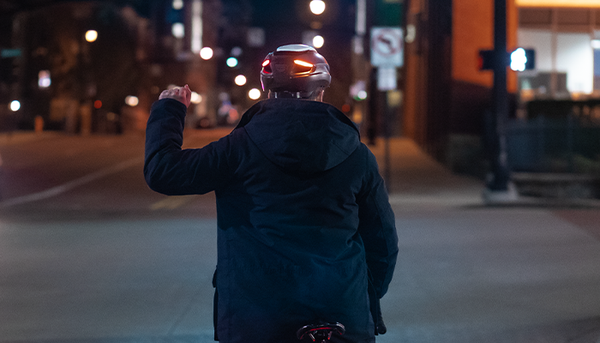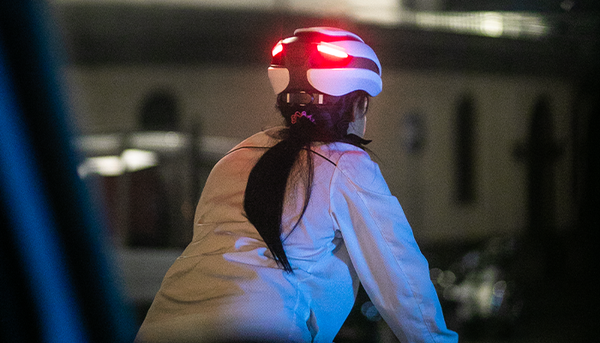 Automatic brake lights
Eliminate collisions from the rear by warning traffic behind you when you're coming to a hard stop. The additional reaction time afforded can be the difference between life and death.
Companion app
Get the most out of your Lumos helmet by pairing it with the Lumos Companion App. Customize your light flashing patterns, and check your battery life.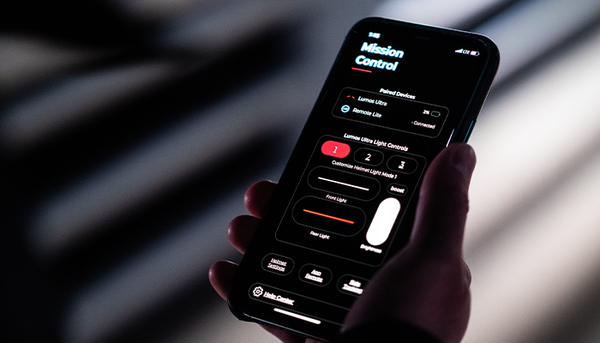 Awards won by Lumos
Approved by leaders in the cycling, technology and design industry.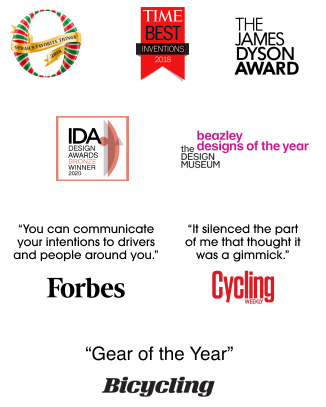 Ride Without Hesitation
Upgrade to MIPS for extra safety and protection features to make your ride as care-free as possible.
MIPS
Go the extra mile and kit out your helmet with the MIPS option.
MIPS is a helmet-integrated brain protection system designed to provide additional brain protection in the event of angled or rotational impacts. All MIPS certified helmets are tested to withstand an impact speed of up to 6.2 meters per second.
Every Detail Considered
From the 22 vents, down to the sweating-wicking material for the inner padding, we've made careful and thoughtful choices to make your ride as enjoyable as possible.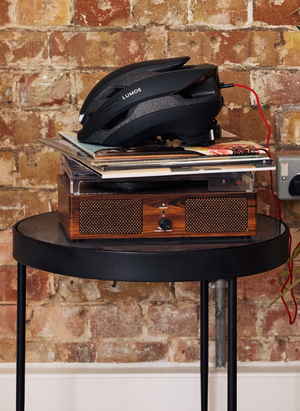 from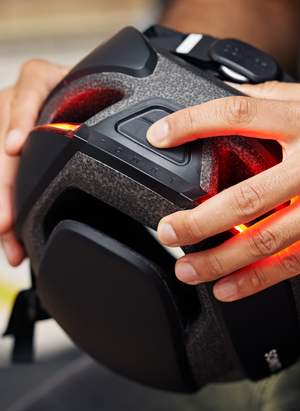 from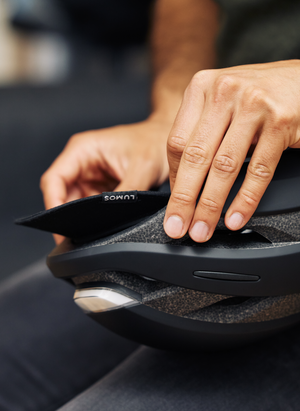 from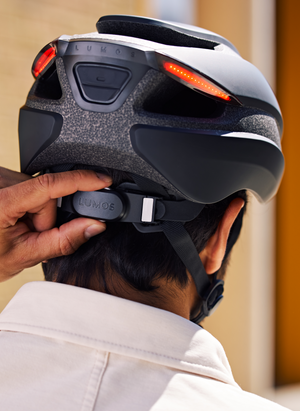 from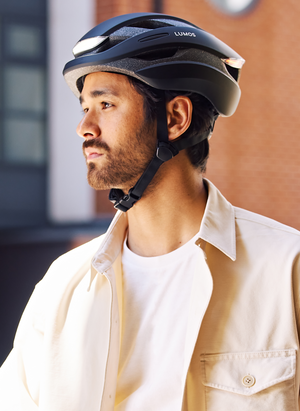 from
Wow
Can't wait for bicycle season to really get here
The Orange Really Pops
I bought this helmet for my son for his Christmas present, but because we could not find any information regarding how crash proof it was, I think that might be called, MIPS… He decided to keep his current helmet. He gave this helmet to me, and I do enjoy wearing it, I felt safer cycling at night. I haven't tried to charge it yet, I used it just one time.
Great helmet
The quality of this helmet is superb.
Our granddaughter loves it
Great Helmet Invented in Hong Kong
As a fellow Hong Konger, I have long been aware of the Lumos helmet, that was invented in Hong Kong, and has received several innovation awards. I have always wanted to buy one to support Hong Kong's invention, but since the helmet itself is almost as expensive as my US$200 bike from Walmart, I did not make the purchase.
However, recently, I have decided to upgrade my bike to a Trek Dual Sports 1,
and with the Black Friday discount, plus the various color combinations for the Ultra, I can now "justify" to buy the Lumos helmet to give myself a present for my own birthday.
The resulting helmet was awesome. Previously, I had to wear a headlamp when I ride early in the morning. Now, with the Lumos headlamp and the turn signals, I am more visible in the early hours. In addition, I bought the Ironman colors, which makes me feel like an Avenger.
One recommendation, for future enhancement, is to add a third button for the handlebar signal bluetooth remote. Currently, it only has a left and right turn button. Since I want to conserve my helmet batteries, I set the lights to turn on, only when I am doing a left turn or a right turn. However, there are times , like when I am going through a dark tunnel or underpass, that I wanted to turn on a flashing head light and tail lights for visibility. It will be great if there is a third button, like the hazardous red triangle button in a car, that one can press, and both the left turn light and right turn light and the head lamp will be flashing. For now, I pressed the left turn and right turn button one after the other, while I am going through a tunnel, to simulate the equivalent effect.
That's it for now! Keep up the good work!
John Wong